September 16, 2023 marks our 23rd annual Beautiful Back Roads Century Bike Ride that benefits Hickory Log Personal Care Home which is a small nonprofit in Bartow County. Hickory Log provides a safe place to call home for men with intellectual and developmental disabilities.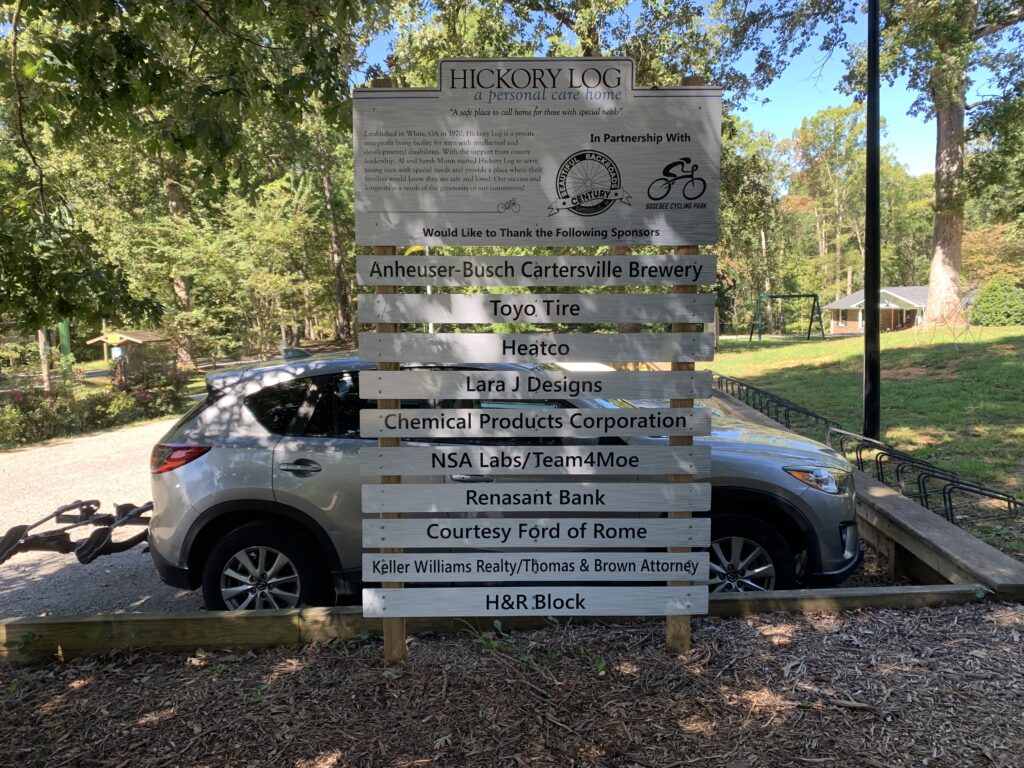 Sponsorship Levels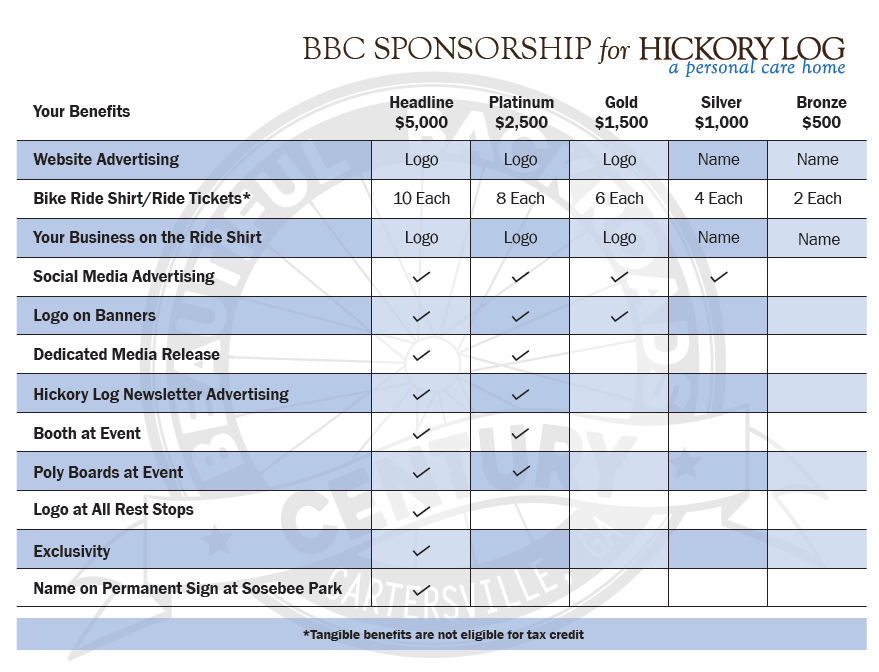 Please Consider Us
Please consider a sponsorship to the 23rd annual Beautiful Backroads Century. This is the largest fundraiser for Hickory Log and your money will help make sure that these men continue to live a meaningful life and are never without a place to call home.
If you are interested in a sponsorship, please mail check to:
Beautiful Backroads Century, Attn: Susette Darnell, 100 Busch Drive, Cartersville, Ga. 30120.
Please email business logo and website link in PDF format to one of our contacts. We will email you a donation letter with information for your tax records.
Please click the button below to email Emily Hall for any additional questions, to receive the BBC Tax ID number, and to provide your business logo and link to website in PDF format.